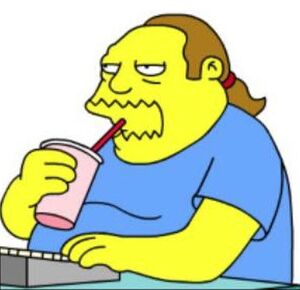 Good
The good fanboys aren't.....
They can bring a certain amount of facts within the debate without going into the Bad fanboy behavior. And once in a discussion they don't tend to get rude and or over protective over the said Character or Series.
Bad
The Bad Fanboys are known for Being Biased,Wankers, and point blank Ignorant they are over protective and overly emotion over their series and or character and will argue over everything.
Similar
Ad blocker interference detected!
Wikia is a free-to-use site that makes money from advertising. We have a modified experience for viewers using ad blockers

Wikia is not accessible if you've made further modifications. Remove the custom ad blocker rule(s) and the page will load as expected.