Sharingan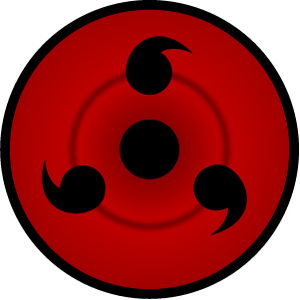 Sharingan with Three Tomoes
Aliases
Copy Wheel Eye
Mirror Wheel Eye
Capabilities
Sharingan is Eye technique. Sharingan grants user two broad abilities: Eye of Insight and Eye of Hypnotism.
Eye of Insight
Chakra Flow Seeing
Supernatural Perception
Technique Imitation (with exception of abilities user doesn't posses, like Kekkei Genkai )
Eye of Hypnotism
Illusion Manipulation
Future Anticipating
Aside from those, user is also capable of using Izanagi (Personal Event Negation) and Izanami (Time Loop Trapping).
Users
Indra Otsutsuki
Kakashi Hatake
Danzo Shimura
Itachi's Crow
Black Zetsu
Shijima
Ad blocker interference detected!
Wikia is a free-to-use site that makes money from advertising. We have a modified experience for viewers using ad blockers

Wikia is not accessible if you've made further modifications. Remove the custom ad blocker rule(s) and the page will load as expected.