Vengeance Embodiment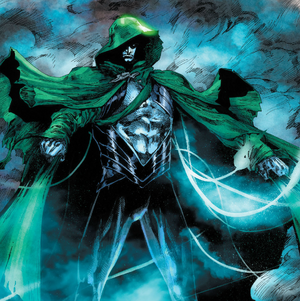 Spectre is the embodiment of God's vengeance within the DC Omniverse.
Aliases
Vengeance Concept
Vengeance Incarnation
Vengeance Manifestation
Vengeance Personification
Vengeance Realization
Vengeance Avatar
Vengeance Actualization
Vengeance Materialization
Information
Attributes
Similar Powers
Limitations
Known Users
Items
Gallery
Ad blocker interference detected!
Wikia is a free-to-use site that makes money from advertising. We have a modified experience for viewers using ad blockers

Wikia is not accessible if you've made further modifications. Remove the custom ad blocker rule(s) and the page will load as expected.